Easily Collect Customer Testimonials and Embed Them on Your Site
Social proof is a crucial part of a business or sales landing page. Potential customers look for reviews from other customers who have used the service or product—looking for positive feedback and experiences.
Not only do customers look for social proof, its been proven that customer testimonials increase conversion rates on landing pages.
The old-school way to collect reviews is to ask customers for a review on Google or Facebook. The other, less ethical, way is to write a testimonial that you send to receive approval from the end customer to use. All of this is easier said than done. You often incentivize customers through discounts or entering to win a prize.
Still, getting a testimonial you want to have on your sales landing page is not easy.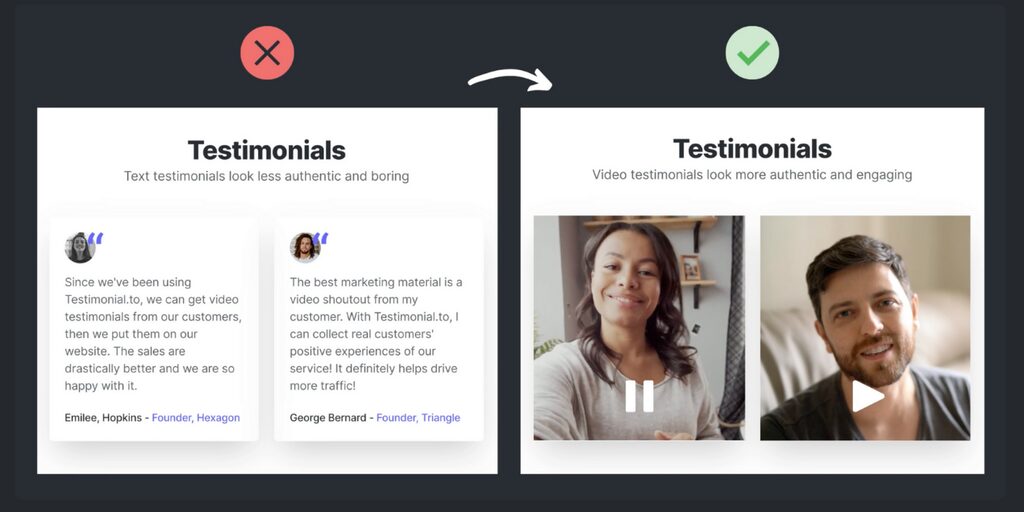 Recently, I came across a service called Testimonial.to where you can easily collect video and text-based testimonials from customers.
Then you can easily embed the video or text-based review on your "wall-of-love" on your sales landing page or business website. The app helps take away the pressure of asking customers to find your business on review platforms like Google and Facebook. Also, the custom page gives them the details to then have them leave a text or video review.
I have recommended this to e-commerce brands, brick-and-mortar businesses, and SaaS businesses online. So you can start collecting your testimonials and showcase them on Wall of Love for free today!
Testimonial.to offers the free plan, which offers storage for two video testimonials, then it jumps to $50 for unlimited video testimonial storage. I would recommend trying out the free plan to start, and as you get more text and video testimonials, upgrade to the paid plan.
If you click on this link, you will get 15% off the first year of Testimonial.to.