I've been building and making a desk setup that I can use while gaming, streaming, or working. Over 2022 I have been compiling my setup. I have a few more upgrades, including a new mic (Shure MV7), another monitor, and another mechanical keyboard (QK75).
I consider this my "what's in my bag," similar to what I did early in 2022. I am still working remotely – I don't plan on going into an office again – and playing video games more often. I use one desk to work at right now but plan to add another desk to the office sometime in 2023.
Here is the work and gaming setup. The main difference is I swap my mechanical keyboard for the Mac keyboard.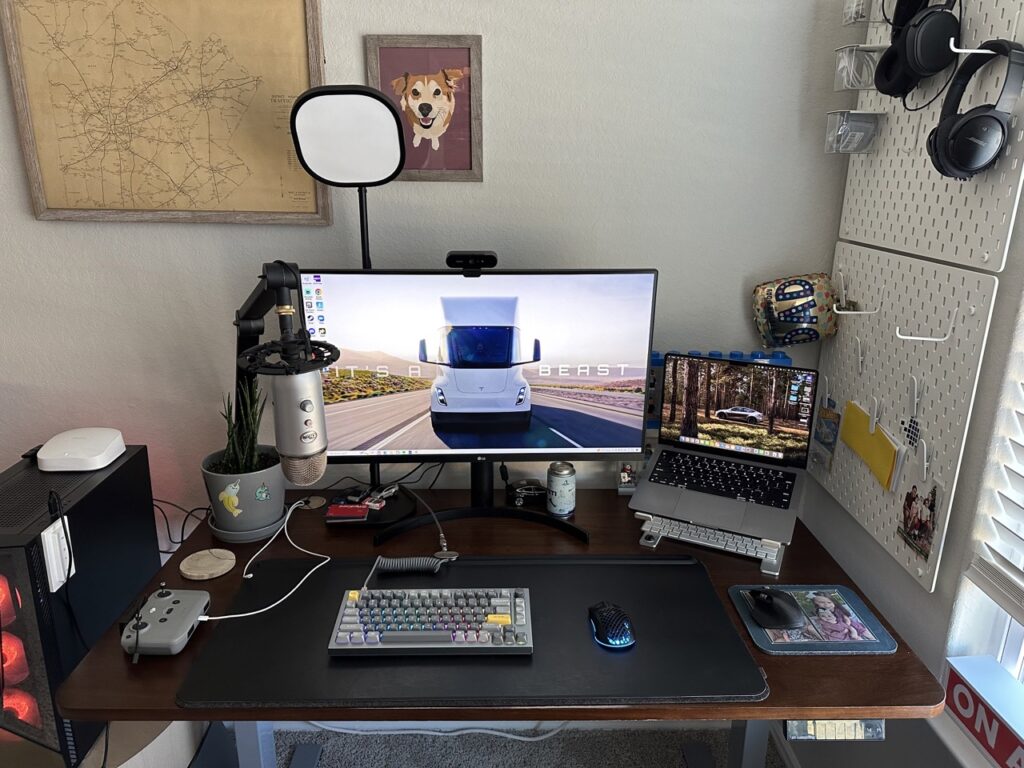 Here's a full list of the gear I have on the setup: