I recommend chat to every business owner, startup, and website offering support. The chat can help in many ways, but most importantly it helps with customer service. Instead of having a phone number listed, you can have a live chat.
Before I jump into how you can block these chat pop over on websites, I want to dive into the best option if you are running them on your site.
The best option, hands down, is Intercom. The chat platform has some significant drawbacks, including:
They are expensive for websites who want all the features
The chat has an annoying popup that bugs users to engage
Intercom slows down the site which can negatively impact SEO and user experience.
Now, this isn't to take away from the benefits of chat. If you implement chat and have someone working it during working hours, you can engage with customers in real. It speeds up the sales process, allowing you to get more sales.
The alternative to Intercom is Crisp which gives you all the features of the big guy in the market without the big price tag.
How to block these chat apps
Now, if you're like me – I don't want to see these chat apps on my screen unless I need help. I do think these apps are the future, but they slow the website and often block most of the screen real estate.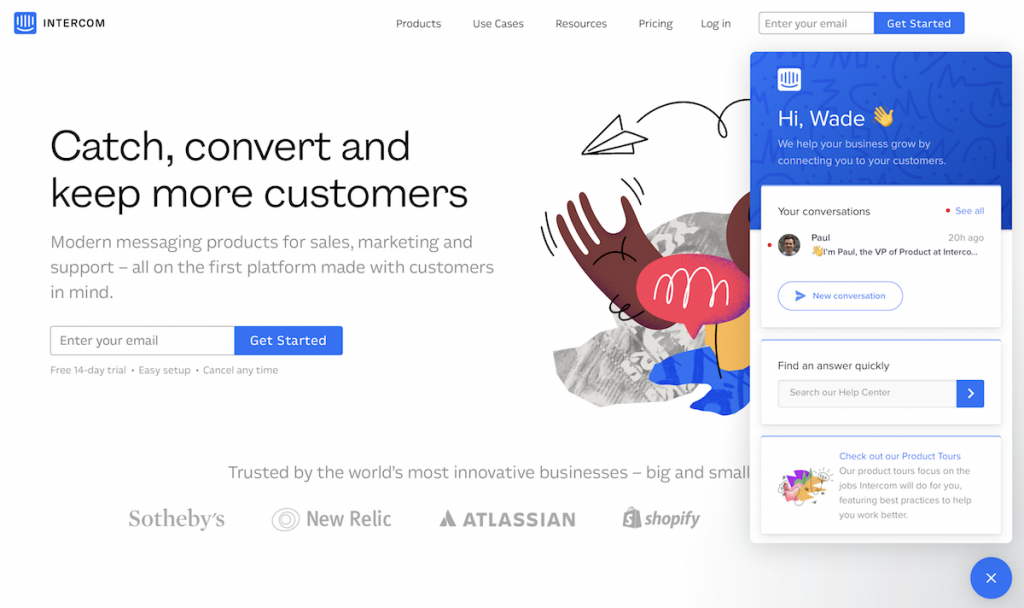 Until now, ad blockers haven't been able to block these easily. They were not focusing on chat apps. The Hello Goodbye browser extension stops these chat popovers from appearing and annoying you. It also allows you to browse the web without needing to "x" them out.
The extension is available for Chrome or Firefox. The extension is free for everyone, doesn't use up a ton of resources, and means you don't have to navigate these chats. If you do need support, you can turn the extension off for that one site and start chatting with a human.